MI218-71Q1DHN1
Compact dimensions, can easily be mounted in a narrow ceiling void.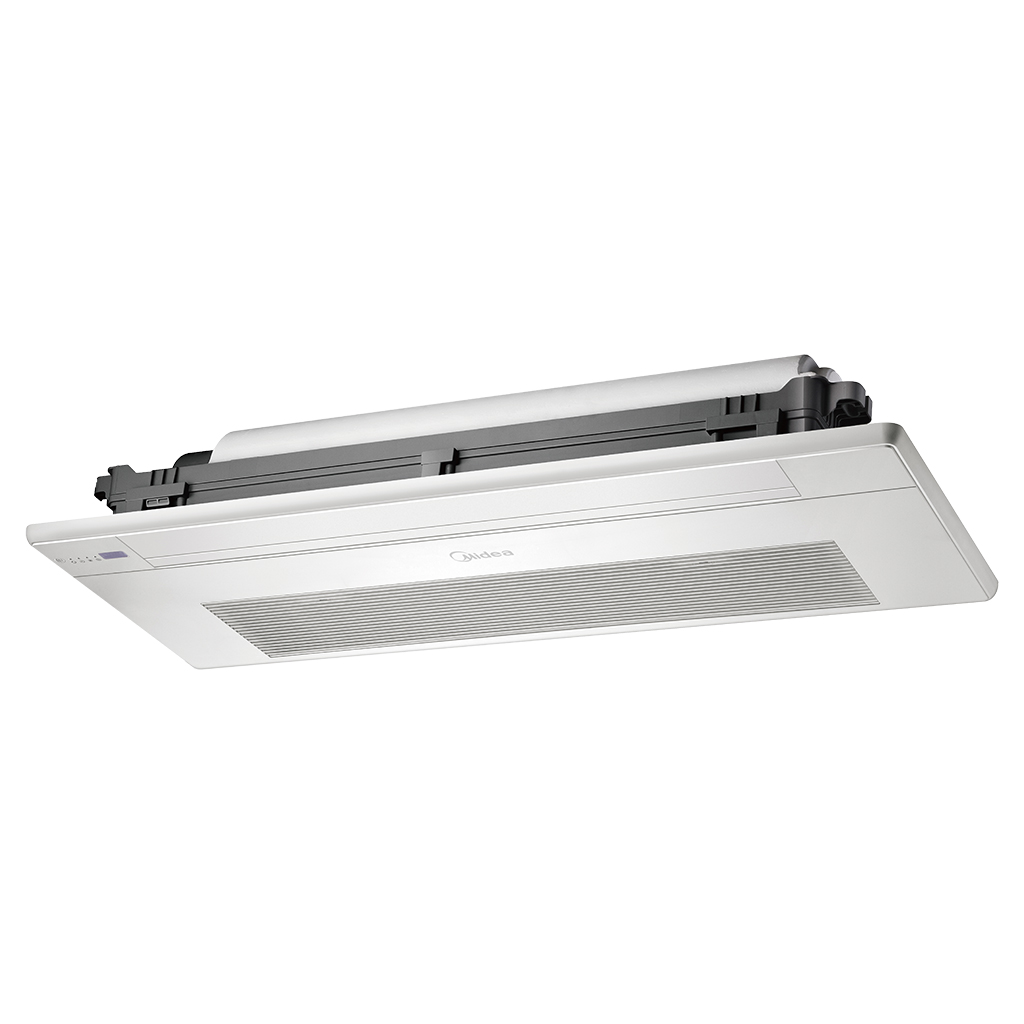 Λειτουργίες & Χαρακτηριστικά
Compact design, ultra slim body with a minimum thickness of 153mm, especially suitable for narrow ceiling, such as in lobbies and small meeting rooms. Reserved fresh air intake port for high quality air creates a comfortable and healthy environment. Fresh Air, Improved Air Quality


Fresh air, improved air quality
Compact design, ultra slim body with a minimum thickness of 153mm
Standard built-in drain pump with 750mm pumphead
Fresh Air, Improved Air Quality
Reserved fresh air intake port for high quality air creates a comfortable and healthy environment
Specifications

Type

One-way Cassette

Specification
Power Supply (Ph-V-Hz)
220-240/1/50/60
Cooling Capacity (kW)
1.8~7.1
Cooling Capacity (kBtu h)
6.1~24.2
Cooling Power Input (W)
25.0~60.0
Heating Capacity (kW)
2.2~8.0
Heating Capacity (kBtu h)
7.5~27.3
Heating Power Input (W)
25.0~60.0
Air flow (cubic meter h)
(523/482/448/404/360/312/275)~(933/873/815/749/689/637/592)
Sound pressure level (dB(A))
(37/36/35/34/32/31/30)~(44/43/42/41/39/38/37)
Main Body
Net dimensions (W×H×D)(mm)
(1054×153×425)~(1275×189×450)
Packed dimensions (W×H×D)(mm)
(1155×245×490)~(1370×295×505)
Net Gross weight(kg)
(11.8/15.3) ~(17.1/21.4)
Panel
Net dimensions (W×H×D)(mm)
(1180×25×465)~(1350×25×505)
Packed dimensions (W×H×D)(mm)
(1232×107×517)~(1410×95×560)
Net Gross weight(kg)
(3.5/5.2)~(4/5.4)
Σχεδιάστε το δικό σας σύστημα VRF
και δημιουργήστε την προσφορά σας για τα κλιματιστικά ΜΙDEA VRF INTVERTER στέλνοντας email εδώ
Πλήρης τεχνική υποστήριξη των μονάδων από εξειδικευμένο τεχνικό προσωπικό. Τηλεφωνο Πανελλαδικης Τεχνικης εξυπηρετησης Midea MBT  2105288834
Email: clima.service.midea@tlg.gr