MI-22G-90G/DHN1-M
Stylish front panel blends easily within any interior décor.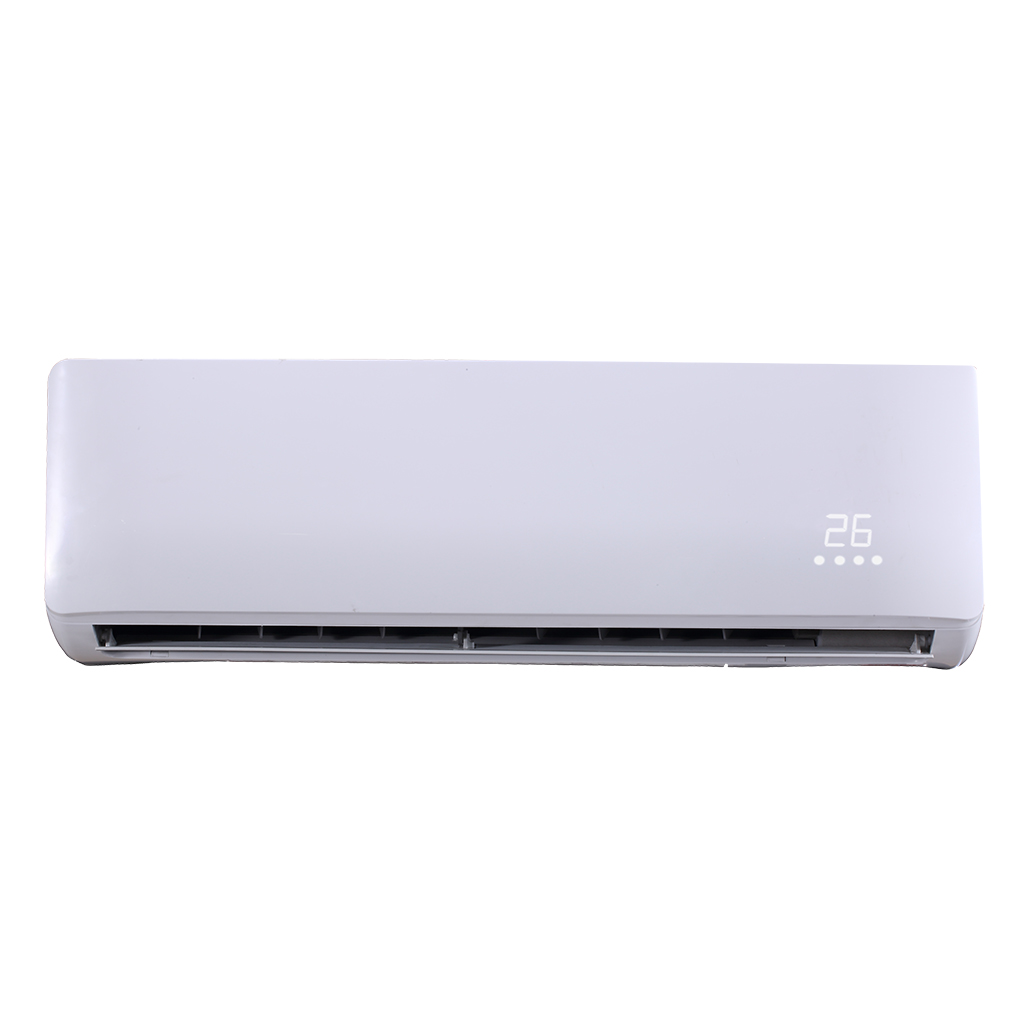 Λειτουργίες & Χαρακτηριστικά
The Auto Swing Louver function ensures that the air direction corresponds to the mode selected. Easy maintenance has been realized as the front panel can be removed for easy access. Multi-connection outlet pipe method: left\right\rear, satisfy the need of different rooms. High efficiency and Low Sound Operation High efficiency and low sound operation

Easy installation: Water pipe and refrigerant pipe are on the same side

Wide capacity range from 1.5kW to 9kW
High efficiency and low sound operation
M type products adopt DC brushless fan motor. The units operate in higher efficiency and lower sound level.
Multi-directional refrigerant outlet pipe: left\right\rear, more flexible for installation. EXV is built-in the indoor unit, compact size. Adopts new type fixing plate, stable and easy to install.
A 2000-stage element mechanical expansion valve ensures precise flow control whilst generating little modulation noise.
Specifications

Type

Wall-mounted

Specification
Power Supply (Ph-V-Hz)
220-240/1/50/60
Cooling Capacity (kW)
2.2~9
Heating Capacity (kW)
2.4~10
Cooling Power Input (W)
8~82
Heating Power Input (W)
8~82
Air flow (cubic meter h)
(417/370/316)~(1421/1067/867)
Sound pressure level (dB(A))
(31/30/29)~(48/43/38)
Net dimensions (W×H×D)(mm)
(835×280×203)~(1194×343×262)
Packed dimensions (W×H×D)(mm)
(935×385×320)~(1290×375×460)
Net Gross weight(kg)
(8.4/12.1)~(17/22.4)
Σχεδιάστε το δικό σας σύστημα VRF
και δημιουργήστε την προσφορά σας για τα κλιματιστικά ΜΙDEA VRF INTVERTER στέλνοντας email εδώ
Πλήρης τεχνική υποστήριξη των μονάδων από εξειδικευμένο τεχνικό προσωπικό. Τηλεφωνο Πανελλαδικης Τεχνικης εξυπηρετησης Midea MBT  2105288834
Email: clima.service.midea@tlg.gr